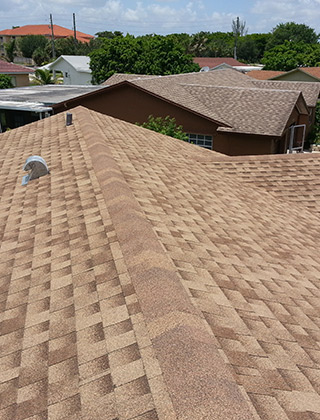 Shingle Roofing
Shingle Roofing
We specialize in all types of shingle roofing including three tab shingle roofs and dimensional shingle roofs.
If you are looking to have your shingle roof repaired, replaced or need a new roof, we will get the job done. We are a family owned roofing and construction business that has been around since 1975 and have installed and repaired thousands of roofs in Pompano Beach and its surrounding areas.
Call us today to get a quote 954.781.8556.
To view more images of this project visit our Roofing Project Gallery